How AI is Used in Sales: Overview, Technologies, Use Cases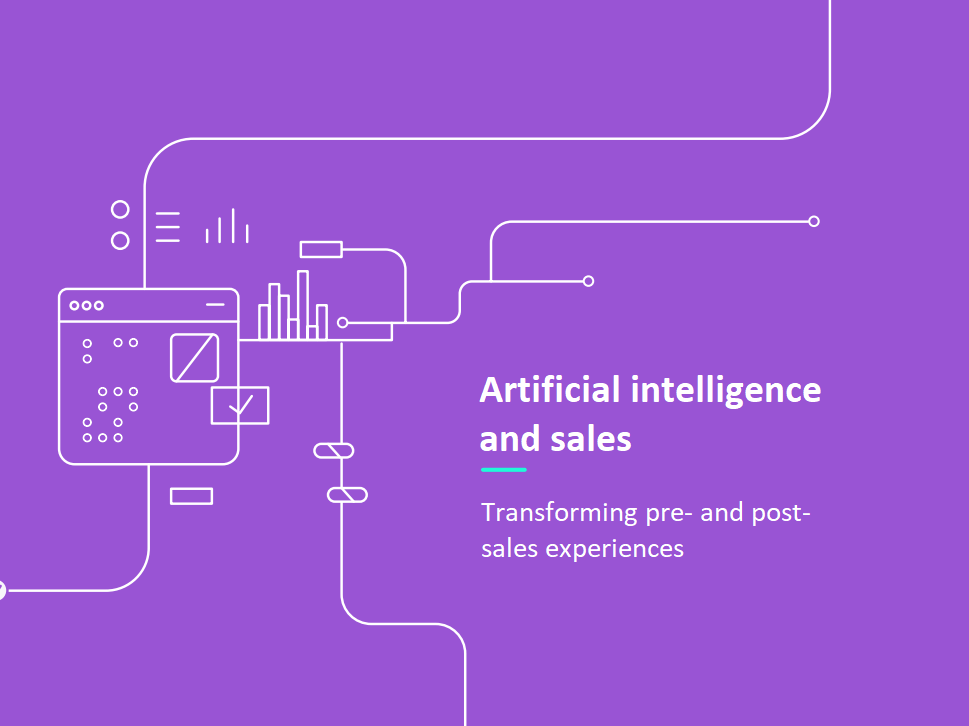 Artificial intelligence (AI) is transforming sales and customer service – that's exactly what's happening now.
And even if you're not in sales, you must know what AI means for salespeople and how it helps businesses provide better customer service and generate more revenue.
Sales AI such as virtual assistants and chatbots delivers the right recommendations to agents and customers, automates routine tasks, provides fast and appropriate answers to common queries, and predicts customer behaviors and sales performance.
In this article, I'm exploring how AI helps sales teams get rid of daily routine, address more customer queries and close more deals, ensuring that clients receive the best possible service.
I'm looking at AI technologies that make customers satisfied and sales agents productive — and how businesses can leverage the power of artificial intelligence for sales pipeline and customer service improvement.
What is sales AI?
The term "sales AI" describes a corporate sales solution powered with artificial intelligence technologies such as predictive analytics, natural language understanding and machine learning that analyze customer queries and intents across disparate enterprise data sources to help sales agents close cases faster and provide excellent customer support.
When we talk about artificial intelligence and sales, the first thing to come is data — Big Data. Even a small business can generate an enormous amount of customer data much of which usually goes untapped. And there is a way to use this data — to improve customer service, sales operations, marketing AI campaigns, and products.
AI allows businesses to collect, analyze and leverage customer data like never before. Contacts, feedback, emails, support tickets, order history, phone calls, CRM records and other types of customer data across disparate enterprise data sources are stored and classified in a corporate knowledge base.
AI uses this data to answer the most common queries, plus it provides sales agents with information they need to resolve priority cases more quickly and efficiently.
How does AI impact sales?
Artificial intelligence has a significant impact on sales and customer service by improving productivity and satisfaction rates.
AI matters to sales because it:
Improves lead generation by 35% at least, according to Harvard Business Review. AI and machine learning systems reduce salespeople's time and efforts to find, qualify, follow up and retain leads.
Fuels buying choices — when you are watching a YouTube channel or navigating through an online fashion store, AI uses recommendation, location and association algorithms behind the scene to analyze your choices and provide items you are likely to buy now. Google reports about increased CTRs in advertising campaigns powered by artificial intelligence algorithms.
Increases selling time — McKinsey reports about AI having a positive impact on sales operations – at least a 47% increase in sales revenue. Agents spend more time actually selling – they delegate routine tasks and common queries to the AI and focus on sales and prospecting.
Decreases call time — customers and leads don't wait for a human agent to answer. Sales AI provides 24/7/365 customer service non-stop via customer service chatbots and virtual assistants. This leads to dropping call times by as much as 50%-60%, according to Gartner.
Forecasts sales accurately — AI algorithms help reps predict actual sales months ahead, with a higher degree of accuracy. Organizations can figure out how to better plan for production, inventory and resources.
Key technologies behind an AI-driven sales process
Through the blend of AI technologies such as natural language understanding, deep learning, semantic analysis, recommender system and predictive analytics, AI-powered sales force solutions provide relevant information to the support agent in a timely manner. Let's learn more about these technologies.
#1. NLU and human-like comprehension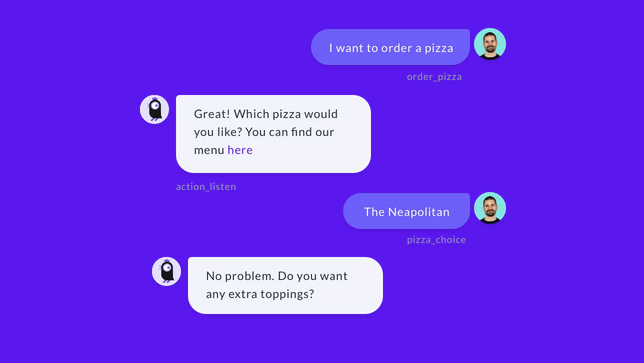 Natural language understanding (NLU) aims to process incoming text or voice messages and derive meaning from those messages.
In an AI-powered sales system like chatbot or virtual customer assistant, NLU determines the connection between incoming queries from a client and the appropriate responses.
NLU chatbots can provide simple answers to common questions as well as involve initiating an action that the customer has requested. That being said, most approaches to NLU in sales AI systems classify intents and extract entities.
Although natural language understanding doesn't equal human language comprehension, this AI technology with all the subtleties and contextual dependencies allows sales chatbots to mimic comprehension fairly well.
NLU can determine the customer's desired action and empower the chatbot to perform that task as a self-service interaction, which can result in significant cost savings for the company and instant responses with no wait time from a virtual sales assistant available 24x7x365 and with 99% up-time.
#2. Predictive analytics and accurate sales forecasting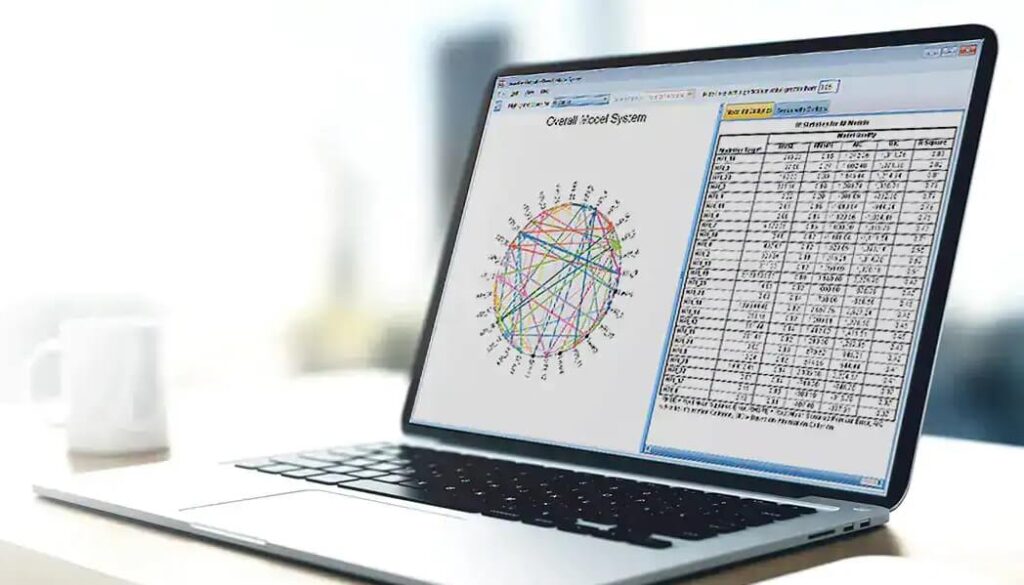 Predictive analytics is about analyzing sales data (orders, prices, prospects, meetings, and more) and building AI-enabled analytics models to forecast future sales performance and outcomes. It uncovers potential ups and downs in sales and helps organizations evolve from departmental groups towards a data-driven enterprise that develops its sales strategy using big data, artificial intelligence and accurate sales forecasting.
Predictive analytics for sales AI involves the use of advanced forecasting techniques, historical data and a vast library of machine learning algorithms to extract real-time customer insights and predict customer behaviors.
Organizations use this technology to dive deep into customer data, analyze sales trends, plan sales force performance, validate assumptions, and drive accurate sales forecasts, and assess the risk that a customer might leave your service for a competitor.
#3. Recommender system and personalized experiences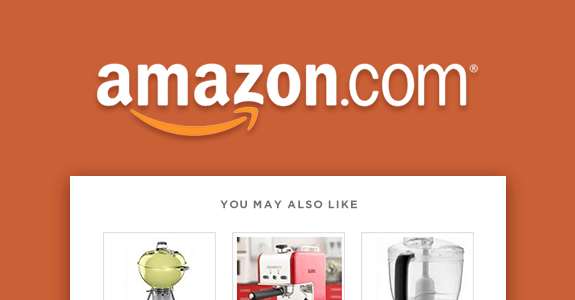 Businesses use recommender systems (or recommendation engines) to personalize customer experiences, improve CTRs, and increase sales revenue. They are widely used in ecommerce, banking, telecom, social media, and virtual content-based services such as TV subscriptions (Netflix, Apple TV) and online stores (Amazon, Spotify).
These systems allow sales teams to easily create personalized experiences for customers based on real-time behavior analysis and historical data (purchases items, search keywords, browser cookies, order history and more).
The cool thing about AI-powered sales recommendations is that they're awesome both for your customer and your business. Recommender systems can accurately predict that a given customer will be interested in a particular product or service, based on the information the AI system has from the customer's behavior.
Collaborative filtering, content-based filtering, hybrid recommendations approach are the three methods of generating smart recommendations for buyers. Machine learning being used behind the scene helps identify customer choices and "tell" the system what the most likeable items to show to the buyer.
#4. Sentiment analysis and customer research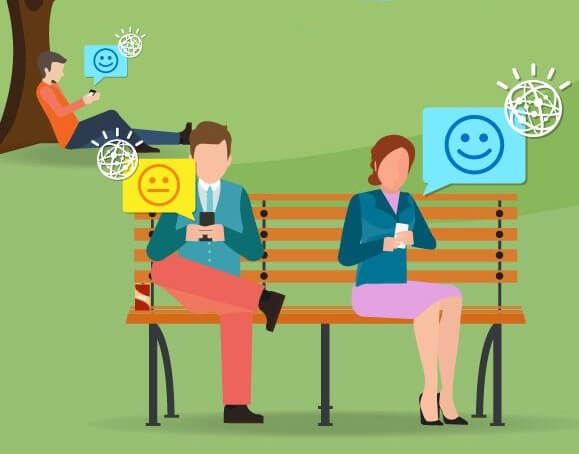 Sentiment analysis is an AI-enabled customer research technique that uses NLP (Natural Language Processing) and NLU to automatically identify sentiments within text and voice content such as sales calls, reviews, comments, surveys and more on websites and social networks as well as in mobile apps and games, allowing sales agents to better understand their customers' emotions and opinions.
As it comes from Lexico, sentiment analysis makes it possible for salespeople to research and classify a client's opinion towards a particular product or service by negative, positive or neutral feedback. The sales team gets valuable insights about the possible scenarios the customer can act on and they plan out their reactions respectively.
Besides, AI-enabled sentiment analysis systems extract various attributes of an expression, compare opinions by polarity (positive vs. negative), understand subject matters (the things that are being talked about), and more.
Text and voice data like phone calls, social media comments and posts, user reviews, and customer survey responses are analyzed by NLP algorithms to mine positive, negative and natural opinions and suggest managers ideas about improving sales performance and customer service workflows.
#5. Deep learning and issue resolution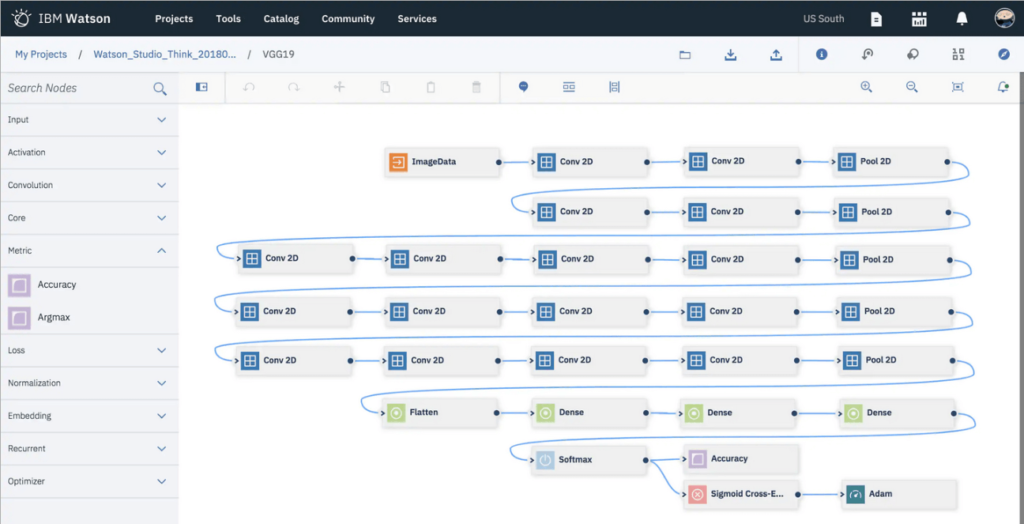 Deep learning is a powerful AI technology to build customer chatbots and sales assistants.
By using huge collections of data about customers, orders, behavior patterns, preferences and which are stored in a corporate or external knowledge base, a sales AI-enabled deep learning system learns what resolutions are expected with certain issues and questions, and what the appropriate responses are.
As long as the system has used enough data to learn from, it's much better at detecting specific situations, dissecting meaning from uncommon customer queries, and delivering the right response.
The dialog between a customer and sales representative (or customer service agent) affects the dynamics of the sales process. The possibility to improve customer dialogs and sales workflows is exposed to artificial intelligence and machine learning algorithms.
When it comes to AI in sales services, neural networks and deep learning language models enable organizations to improve customer communications and optimize sales activities by reducing a sales expert's workload and decreasing the time for processing customer queries and issues.
Moreover, AI-enabled deep learning algorithms give a high accuracy of issue resolution and can self-improve once implemented into a corporate knowledge base and CRM system.
Three use cases for sales AI
AI is playing a significant role in the sales process, and that role is going to change how businesses will generate leads, sell goods and services, and provide customer service.
Pre- and post-sales experiences will be improved compared to what we have now. Things like loyalty, referrals, engagement, performance and revenue are the key metrics to determine the impact of AI on sales.
Here below are three use cases to demonstrate how AI is changing sales operations. Also, see these top-5 SaaS startups for salespeople and marketing AI startups.
#1. People AI: Improve revenue pipeline and customer loyalty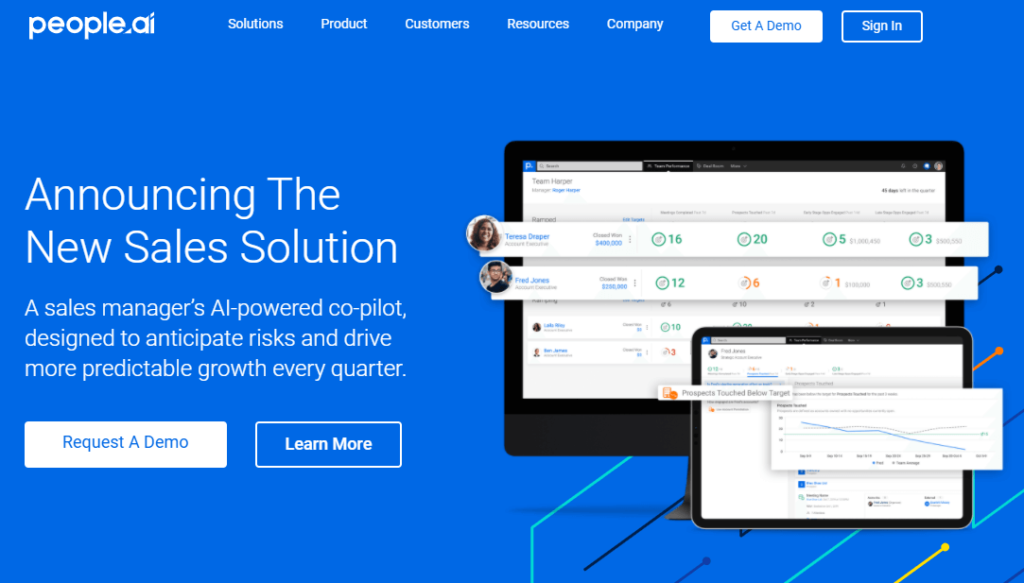 People.ai is a sales artificial intelligence platform for enterprise-level lead generation, marketing and customer service to maximize every sales-revenue dollar from every customer account.
This platform provides a full picture of all sales activities and tracks where salespeople spend their time and what activity has the greatest impact on revenue and customer service.
You as a team leader get additional visibility into what reps were engaging during sales cycles and how to get customer engagement higher. This allows you to improve the revenue pipeline and retain more customers.
Besides, people.ai makes it easier to:
Capture contacts and activities of every prospective customer across the entire enterprise
Look for additional opportunities and improve sales team productivity
Get insights from go-to-market activity data and optimize the sales pipeline
Identify customer activity related to the retention of customers
2. IBM Watson Discovery for Salesforce: Build the first line of interaction with customers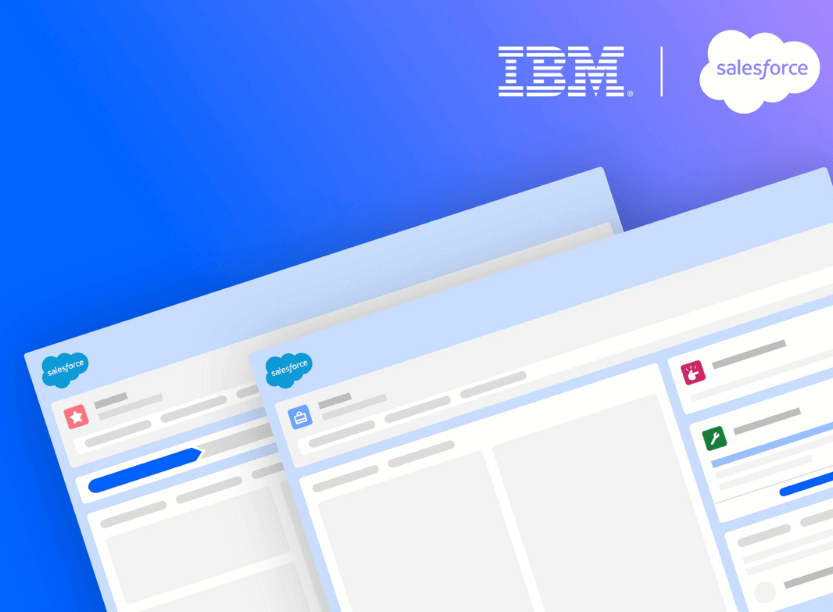 Using IBM AI and Salesforce CRM solutions, big businesses like Autodesk.com interact with customers 24 hours a day across all channels and devices and close more cases. They are able to process high volumes of incoming queries, classify and store issues in a centralized knowledge base, and route customers to the appropriate live agents.
IBM has partnered with Salesforce to join their efforts towards building AI-enabled call center solutions of the future. Both tech companies have their own enterprise-level AI solutions — IBM Watson and Salesforce Einstein.
A synergy of these sales AI assistants made it possible for businesses to build the first line of interaction with customers and prospects. IBM Watson Discovery for Salesforce has allowed businesses to
Here are three main benefits of using IBM AI for Salesforce:
According to Salesforce, roughly 60% of incoming customer calls are repetitive, non-value adding questions that can be addressed by an intelligent virtual sales assistant, without getting a human agent involved.
Every customer that contacts the call center wants to get a resolution immediately. That's exactly the challenge that IBM Watson Discovery has addressed by enabling 2 customer service.
Businesses are able to provide better customer service at lower cost. Salespeople delegate common queries and cases to IBM sales AI, getting more room for priority service
3. Outreach.io: Build a self-driving sales team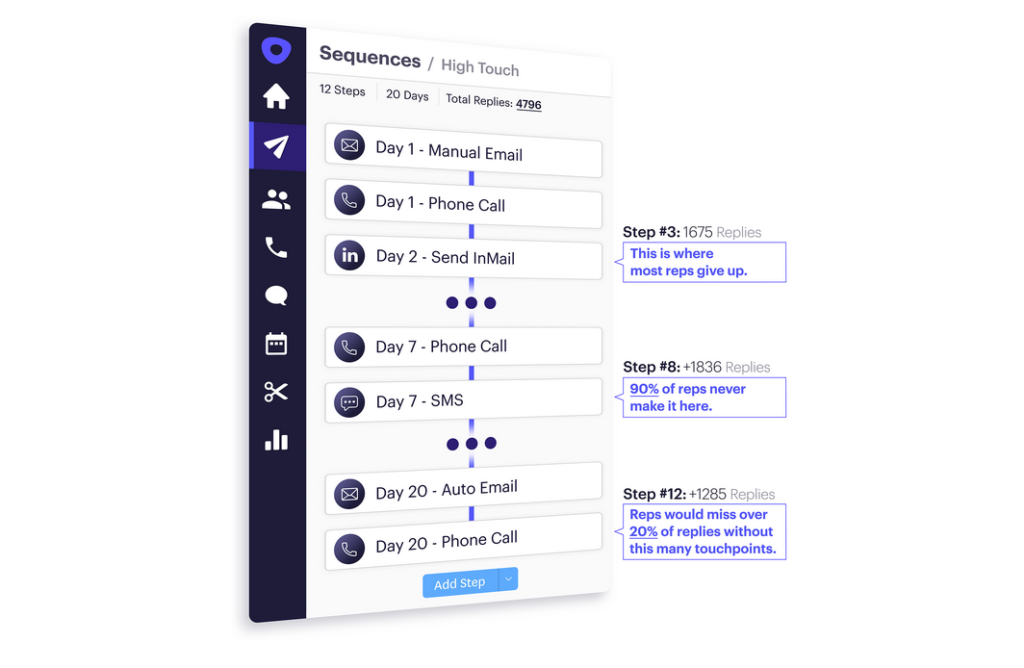 Outreach.io is the world's leading AI-powered sales intelligence SaaS solution. With Outreach, businesses grow sales revenue faster and more predictably.
Machine learning, NLP and predictive analytics behind the scene ensure immediate responses to customer queries, generate recommended actions for sales reps, and optimize internal workflows and tasks at every stage of the sales cycle. It's like building a self-sufficient team that drives sales and customer engagement without extra effort.
Outreach.io turns basic sales and marketing tools like cold emailing, social lead generation, live chat support and online prospecting into an advanced sales intelligence solution.
The AI enhances alignment between customer service, sales and marketing teams. Smart recommendations and automated workflows keep reps focused 100% on sales, not routine and valueless activities.