5 Best Conversational AI Platforms to Turbocharge Your Marketing, Sales and Customer Service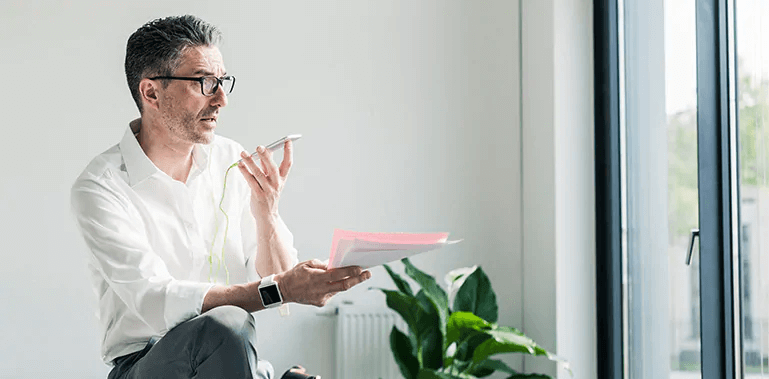 Did you know that 86% of the customers will pay more to get an excellent customer experience? Customers like to get all their questions answered thanks to the so-called "conversational AI platforms".
How many times did you need some help during your online shopping experience? We bet that you need a helping hand from time to time. Isn't that so?
Well, that's the exact reason why both mature businesses startups are employing emerging AI technology to provide great customer experiences for all their online shoppers and customers. And by that, we refer to taking advantage of artificial intelligence technology and machine learning.
So, you might be asking yourself:
What is conversational AI?
Conversational AI refers to the technology that enables personalized conversations between a business and its customer. The communication can be audio-based or text-based and happen on conversational AI platforms.
So, it's up to the firms to use speech-based assistants, messaging apps or chatbots as an effective sales and marketing technique. Businesses can use AI platforms on several different channels, starting from social media networks, to websites and apps.
The least you need to know about conversational AI platforms
1. Chatbots for sales and customer experience excellence
First, let's explore the AI solution we all use most commonly – chatbots.
FAQ-chatbots have a natural language understanding and 24/7 availability. Because chatbots can communicate with many different customers at the same time, we can say that this artificial intelligence solution is replacing loads of manual work. While businesses don't have to employ that many customer service representatives and salespeople, they are saving a lot of money.
At the same time, the machine learning algorithms of chatbots provide efficient solutions to customers, solving about 90% of their issues concerning products or services. When chatbots are used, there are no delays, while in conversations with a human assistant, waiting can happen quite often. Chatbots are faster because of the usage of machine learning models in operating and providing solutions.
In the end, if a request or question can't be processed through a chatbot, a human agent overtakes the process. Therefore, by employing chatbots, human assistants won't be overburdened with trivial matters and requests, businesses can save money and the most crucial part of the whole AI story – customers will be happy!
2. Voice assistants for conversational marketing and shopping
Another AI solution used for enhancing the customer experience that is worth mentioning is voice assistants. Voice assistants follow the rule – Your voice is their command!
The top three voice assistants are:
Amazon's Alexa – Best for Device Compatibility
Google's Google Assistant – Best at Responding
Apple's Siri – The Most Popular Voice Assistant for Mobile Phones
While using chatbots is more accessible, and only the business or website has to provide such AI support, using a voice assistant is a bit different. To make online purchases, shoppers should have a mobile app with a virtual assistant (one of the three mentioned above) or smart speakers. The two most popular brands for intelligent speakers are Amazon Echo and Google Home.
Just by making commands through the voice assistant, users can make touchless purchases. The voice assistant will give the shopper all the necessary information concerning the purchase, such as the price, similar products if the product the shopper is looking for is out of stock, etc.
Using voice assistants for online shopping is getting more and more popular because people are using more voice search in general. It's due to the lack of time people have to type something, the multitasking and dynamic nature of the time we live in and also the reliability and enhancement of the AI experience available for shoppers.
Top-5 conversational AI platforms 2020 for online sales and markering
Nowadays, it's crucial to have access to the latest technology to keep ahead of your competitors and also to gather qualified leads. That's the reason why companies should grasp all the potential that AI sales solutions offer them and enhance the sales cycle.
And there isn't a better way of boosting the sales revenue than by starting with intelligent marketing. AI marketing can help lead generation and sales teams to get an insight into the target audience by using data analytics and machine learning.
Besides, conversational marketing is a way to move buyers faster through the sales funnel with the power of real-time conversations. It's all about personalization and creating a relationship with the customers. The effects of conversational marketing are huge, and they are evident in the following example.
Rapid Miner (rapidminer.com), a leading data science platform, has turned 25% of their pipeline into sales with conversations. In other words, conversational marketing has brought an additional $1 million to them.
So, if you are looking to utilising conversational marketing and AI martech, you should get insight into the top 5 conversational AI platforms 2020 that all sales, marketing and customer success professionals should know:
#1. SAP AI-enabled chatbots for automating business processes and improve customer support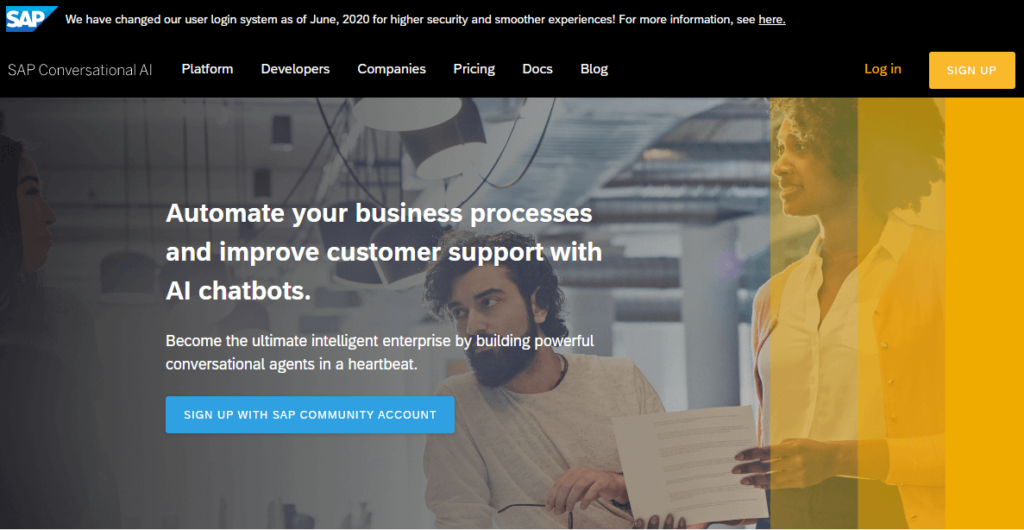 The simple UX, accessible collaboration functions, versioning, organizational accounts, etc. are just some of the features why SAP conversational AI is one of the most used chatbots. This platform is packed with natural language processing (NLP) technology.
Therefore, instead of getting cold and short answers that are typical for chatbots, SAP will talk to your customers like a human would. This option is better to get an enhanced customer experience and also build a quality relationship with the customers. According to data scientists, SAP's features are essential for business success.
So, would you choose this free-to-use, open-source platform that supports all languages?
#2. KAI digital experience platform that opens doors to deeper customer engagements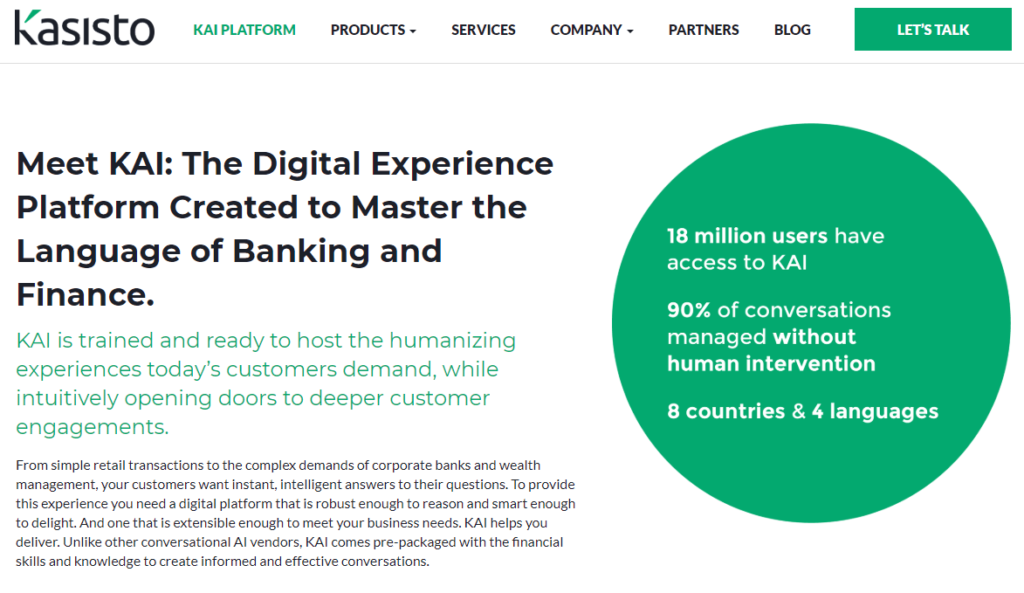 KAI is a self-learning artificial intelligence platform that gets better in time, delivered to businesses with financial knowledge and skills. That's why it's most convenient for the finance and banking industry. The platform offers the following business solutions as well:
KAI Business Banking
KAI Consumer Banking
KAI Investment Management
This conversational AI platform doesn't only give a precise answer to a customer's questions, but it also asks additional, follow-up questions, allowing salespeople to get better reach with AI technology in place.
#3. MindMeld AI marketing for deep-domain voice interfaces and chatbots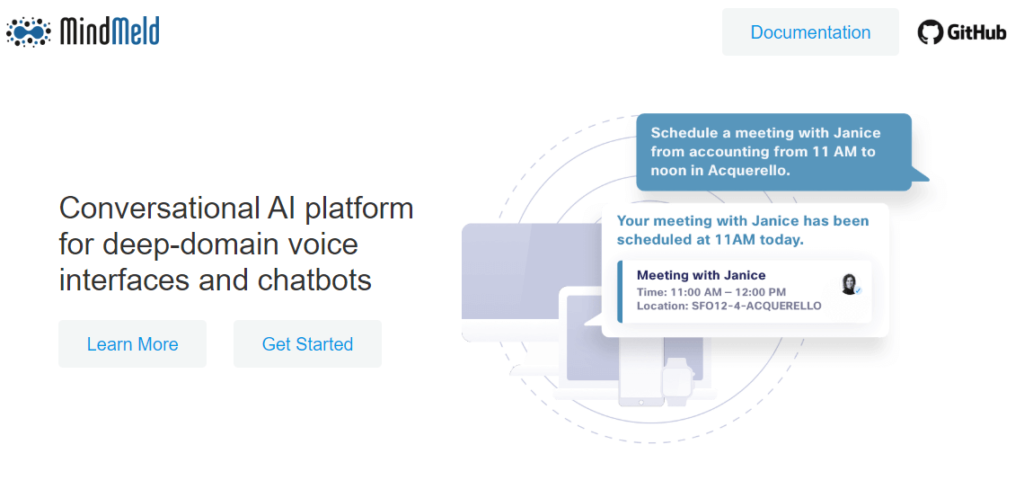 This platform can be used for text-based chatbots and voice interfaces, finding its purpose in many industries. The perks of MindMeld are the following:
Flexibility in what you can do with it
Open source, free-to-use platform
Natural Language Processing (NLP) capabilities
MindMeld is a Python machine learning framework providing functionality such as knowledge base creation, dialogue management, etc. Some of the companies that use MindMeld are Cisco, Voicea, Altus, AppSpace and many more.
#4. Mindsay conversational AI and process automation solutions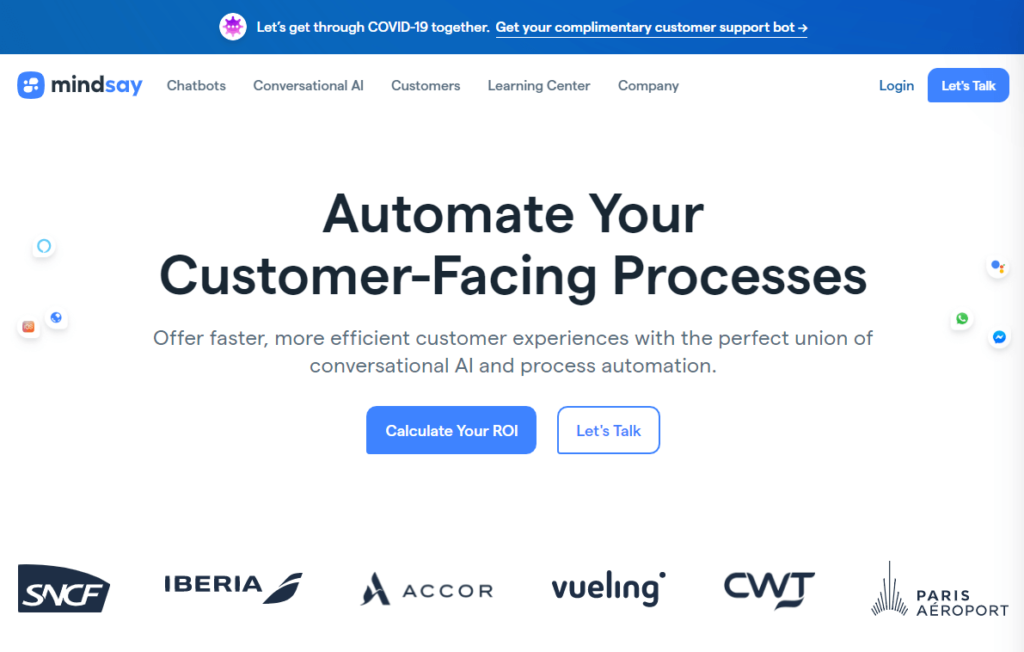 Mindsay is yet another top-rated conversational AI platform that helps businesses offer better customer experience and improve their lead generation and sales activities. Its ability to provide dynamic answers to questions is impressive, making the solution more than just a regular AI and ML platform.
Also, Mindsay is programmed to turn the conversation to a real human agent whenever it's incapable of providing the right answer. Its customer service is equipped with around 110 different languages to suit the needs of worldwide users. Within its solutions, Mindsay offers conversational marketing chatbots as an alternative to automate the marketing process and get higher sales revenue.
Some of its top features are:
Enterprise-level capabilities
Four weeks to market
Two products: sales chatbot and customer support chatbot
Adaptable to different industries
#5. Passage AI that turns chat conversations into relationship-building fuel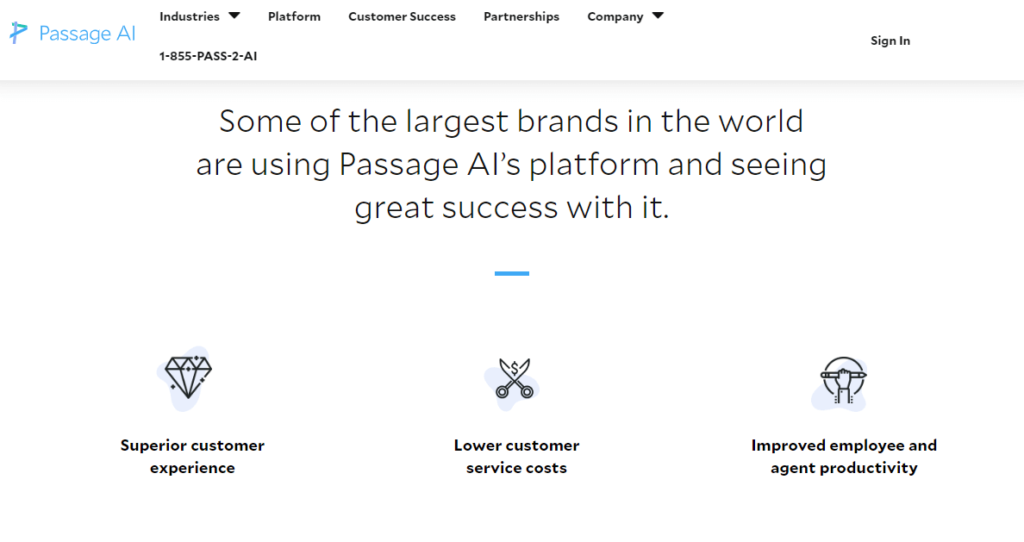 Businesses that use Passage AI can deploy conversational text-based or voice interfaces into their mobile app, website and social media and messaging platforms such as Facebook Messenger, Slack, Telegram and Kik. The real advantages that this AI-powered platform offers are the integrated bot testing, easy to import knowledge-base APIs, and integrated bot testing.
Some of the key features that make it worth trying are:
NPL support for over 100 languages
Voice and text capabilities
Real-time analytics reports
The same console for bot building, training, analytics and deployment
Classification of messages for bot training
Now that you probably have some basic knowledge covering conversational AI platforms, are you ready to grasp what AI can offer you? In the end, it's not the strongest who survives, but the one that can most quickly adapt to change. By the way, another great example of a system based on conversational AI is deana.ai. This intelligent personal assistant helps you mannage your tasks and improve your productivity with just simple text and email.
So, will you adapt to the changes in this competitive world and stay on top of the game, by utilising the latest AI technology in 2020 and beyond?