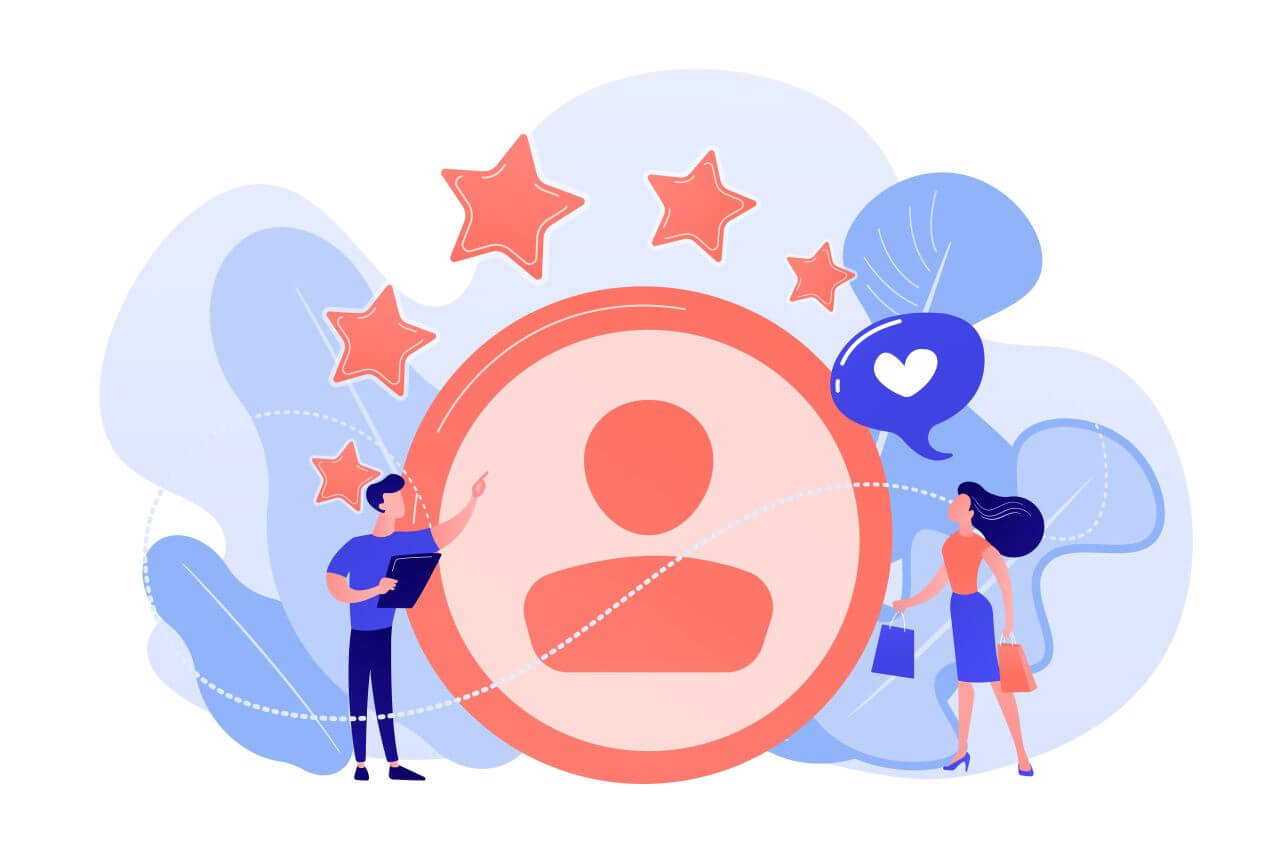 In its simplest terms, customer sentiment analysis is the process of studying what people are saying about a certain product or service in order to measure customer opinions and attitudes as well as identify buying habits and competition intensity. It is also a way to track brand awareness, reputation and advocacy online.
Let's talk about how digital marketers can benefit from AI-driven sentiment analysis and how to get started with technology.
What is customer sentiment analysis?
Thanks to artificial intelligence (AI) and natural language processing (NLP), marketers can analyze and understand customer sentiments which can be positive, negative, neutral, or mixed. For example, with sentiment information like comments, tweets and reviews, you can analyze customer interactions with your brand and understand opportunities for improvement.
Sentiment analysis has been used for years as a tool to improve marketing and customer service. In fact, it was first developed as a tool for customer care personnel to analyze complaints on email support forms. However, this is now being applied in many other areas of business development and customer relationship management (CRM).
In AI-driven marketing, the analysis of customer sentiments refers to a machine learning (ML) model trained with a big amount of customer data (such as contacts, demographics, purchase history, social engagements, and more) to measure the level of customer satisfaction and loyalty. By analyzing customer sentiments, online marketers can understand what processes, behaviors, products and promotions are best for optimal customer experiences and marketing efficiency.
Sentiment Data
Sentiment data refers to the measurement of how customers feel about a company or product. The word "sentiment" typically describes the attitude of consumers toward a brand, company, product category, person, or idea.
In digital marketing terms, sentiment is an opinion expressed about a brand or a service in reaction to that brand or service online. It can be positive or negative, but it's more interesting when it's negative. Sentiment data is coming from both quantitative and qualitative data sources using NLP technologies for digital marketing and customer support.
Why is customer sentiment analysis important for marketers?
Customer sentiment analysis is one of the most important and commonly used NLP features in digital marketing and CRM. It extracts a customer's emotions from a piece of text, speech, or document and classifies this information by positive, negative or natural sentiments.
An NLP-driven customer service bot listens to voice or text interaction with a client, tokenizes the input data, and detects the emotional tone of words and expressions that denote urgency or anxiety, for example.
Brands like Domino's Pizza, Nike and Duracell have embraced the idea of user sentiment scoring and AI as a form of market research to understand what their clients think about their products. Apple uses this technology for Siri to read user feedback from Twitter and other social media channels, understand it and respond to queries better.
Most consumers have become so accustomed to this process that they actually welcome it. A recent study by Incopro showed that customers feel more comfortable with companies who use AI and sentiment analysis technology to listen to them and respond in a timely manner.
Here are a few reasons why online marketers should use customer sentiment analysis:
Sentiment analysis is just one part of an overall marketing intelligence solution. Use it to inform your decisions and improve your campaigns.
The far-reaching potential of AI-powered sentiment analysis can change the face of digital marketing, helping to make the experience stronger and more authentic for consumers.
Identify, find and analyze target audiences as well as spot demand trends and conduct audience research.
AI-driven sentiment analysis can also solve problems that have been plaguing customer marketing for years, like where to place ads; how to target consumers; or when best times for email campaigns are.
Common applications of customer sentiment analysis in marketing
ML-driven customer sentiment analysis is typically used in combination with natural language processing including natural language classification and content recognition capabilities. The power of NLP models like BERT, OpenAI GPT3, and TensorFlow enables the analysis of online user-generated content for a variety of use cases in digital marketing and sales. The common use case is that AI sentiment analytics provides key insights about customers' intents and their emotions to help marketers in informed decision making.
For example, hundreds of shoppers visit your online store every day to find products, see prices, leave comments and reviews, add items to favorites, update the cart, make purchases, and more. The NLP system built in your e-commerce website helps your marketing and customer service teams to listen to the buyers, analyze their sentiments, and generate actionable insights.
Below we briefly describe four generic applications of customer sentiment analysis in marketing.
Brand intelligence
NLP helps monitor the tone and the language your prospects, clients, competitors, partners, and media are using to talk about your brand online.
People talk about your company and brand in online marketplaces, blogs, social feeds, news sites, forums, and more. While it's a common practice to track brand mentions (in terms of quantity), artificial intelligence makes brand intelligence even more helpful for marketers by providing insight into what customers, competitors and communities are talking about you.
In this regard, sentiment analysis adds valuable context to brand measurement including awareness, reputation, advocacy, perception, loyalty and more. You can track brand sentiment and mentions over time across multiple channels and notice any sudden changes – for example, the impact of the COVID-19 coronavirus crisis on your brand and you can see whether or not your efforts to handle the situation were effective.
CRM and CX improvement
You can analyze text and voice feedback to understand how clients feel about your website/products/services, your brand messaging, and what next steps you want to take for better customer experiences (CX) and relationships management.
Marketers always want to build fast and personalized customer experiences. This becomes even more important when clients and prospects reach out to customer support, they want to feel listened to.
Social listening
Social listening, the process of monitoring Facebook, LinkedIn, Twitter and other social media platforms for what people are saying about a product, service, competitors, and more, gives marketers an opportunity to track customer feedback and engagements. NLP-equipped social listening tools like sprinklr.com and sparktoro.com crawls millions of social profiles and analyze posts, comments and mentions to discover what target audiences discuss, watch, follow and share.
For now and into the foreseeable future, social listening is one of the common applications of AI and customer sentiments analysis in digital marketing. It helps marketers research audiences in detail and analze conversations and engagements on social media.
Customer segments and hyper-personalized advertising
The ability to identify customer segments based on their buying habits, spending patterns, location and more can help you improve marketing efficiency and increase revenue. You can segment customers based on the language they use when describing your product or service. Or, you can group them based on their sentiments so you can focus on audiences with positive or negative attitudes to better serve them.
Besides, your personalization efforts for ad campaigns will be more successful if you can pinpoint who your customers are, what they like or dislike about your product or service, or what they are interested in buying next or looking for right now. Automated sentiment analysis will help you create custom, hyper-personalized advertising campaigns for each of these customer groups by analyzing their keyword choices, reactions, and interests.
How to get started with customer sentiment analysis
Marketers can use NLP sentiment analysis tools along with social media monitoring, keyword analysis, and link tracking to supercharge their marketing intelligence efforts.
While every company uses AI technology in its own way, one thing is certain: it has the potential to revolutionize marketing. It will help you reach more customers with targeted messages and improve your results. AI-driven customer marketing tools are here to stay.
There are available AI solutions for companies that want to use sentiment analysis in their digital marketing or customer support departments. Here are just a few of the current leading AI digital marketing solutions:
Sprinklr: A customer experience management platform that aggregates and distributes social media data to targeted audiences, to create personalized messages and advertisements.
Beautifully: Helps CMOs create customer-focused content with marketing predictive analytics that helps uncover the emotional tone of influencers and buyers to increase engagement.
SparkToro: Helps marketers undertake social listening and sentiment analysis in real time, and through keyword search and ad prediction. The company claims it can find 95% of all current brand mentions across 15 social media platforms in under five minutes. Its conversational marketing platform learns from each conversation to see how it can make each interaction more relevant for your brand.
Dataminr: Provides real-time news and social media analytics to help clients identify and engage with key influencers, as well as market trends.
Smore: Helps brands understand customer experience through learning about their customers online, by tracking word of mouth on Twitter and Facebook.
Textio: This is a text optimization platform that uses AI to help organizations reach their desired outcomes with writing on the web and on social media. It recommends the most effective way to communicate on a website, in terms of how it will be perceived by visitors.
NLP-enabled sentiment analysis is on the rise, and there are solutions available for small companies looking for sentiment analysis on a budget. It's up to marketers to sift through this massive amount of opinions and manage their expectations accordingly.
It is important to keep in mind that, beyond the technology itself, there are many variables to consider when deciding what AI-based system is right for your marketing strategy. The more information you have about your customer base, the better decisions you can make.
To use sentiment analysis, you'll need data that covers multiple variables that relate to your target audiences. This will help you get results with greater accuracy and more quickly. If you don't have massive amounts of data already on your website — or perhaps even if so — it may be best to start by considering other digital marketing tools before investing in an AI system.
You may want to start by looking at your social media data. If there are ways you can use it beyond their current use, that may be a good solution for you.
Start by analyzing text, either on your own website, application, social accounts or through the use of an existing customer analytics platform. For instance, looking at keywords in blog articles is helpful for narrowing down content based on what your customers are searching for.
If you already have customer feedback data, you can use sentiment analysis tools to look at individual reviews, tweets or comments. You can find the top contributors in your review data, and then see if they have any unique points of view about the product that you could capitalize on in future marketing efforts.
You can also look at how much time followers spend with your brand in social media channels, including measuring how engaged they are with your company in general.
Wrapping up
If you're looking for an AI-driven customer feedback and sentiment analysis solution for your marketing, first you have to understand what data your company has and what goals you want to achieve.
Customer sentiment analysis has the potential to be a big breakthrough for digital marketers and customer care professionals. It will allow you to find new ways to connect with buyers through understanding what they are saying about your brand, at all stages of the buying cycle.
After reviewing some of the sentiment analysis tools, which benefits do you think would be most helpful for your marketing strategy? How would you use AI technology to help drive your customer service and marketing?