The 3 Different Types of CMO: Which One Are You?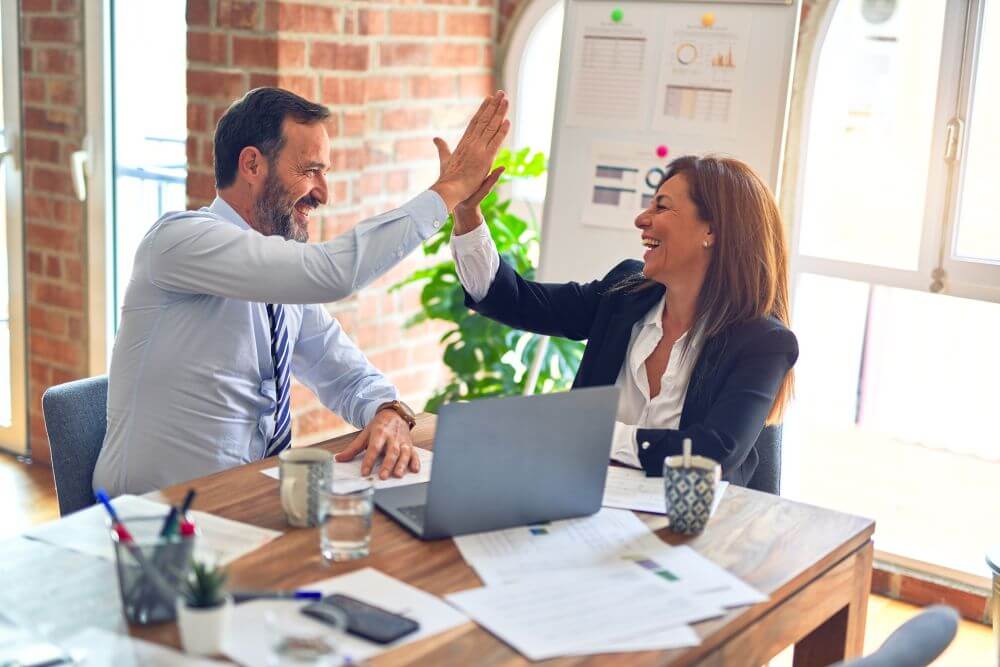 While the nature of the Chief Marketing Officer (CMO) often varies from business to business, I identify three broad categories of this role: Tech Visionary, CRM Champion, and Big Thinker.
CMOs and other senior marketing executives will continue playing a crucial role in delivering the right messaging to targeted audiences across different channels and meeting the sales objectives of an organization.
1. Tech Visionary
The Tech Visionary is the liaison between the technical and marketing teams, focusing on building customer loyalty through innovative marketing strategies.
This type of CMO takes on the following:
Conceptualize how marketing technology gets adopted in the organization.

Fuel up the marketing strategy with the latest technologies for driving the organization's success.

Control the overall marketing supply chain to ensure that marketing materials are produced and delivered on time and within budget.

Likely to have been with the company since its inception.
2. CRM Champion
The CRM Champion leverages technology-based tools and develops a culture of customer appreciation and data analytics. With that said, this type of CMO focuses more on improving day-to-day marketing processes and customer relationships.
Takes primary responsibility for building customer relations and influencing the target audience's proper messaging and positioning delivery.

Dramatically contributes to creating unforgettable customer experiences in social media, advertising, email, and other channels.

Increases loyalty through adopting

CRM innovation

and hyper-personalization to engage with prospects and clients like never before.

Develops and controls the implementation of a scalable, automated, and personalized content marketing model to create content that resonates with the target market.
3. Big Thinker
The Big Thinker is a visionary who understands the overarching business strategy and can position marketing within this strategy by demonstrating an overall understanding of the company's direction and priorities.
Expands the boundaries of how digital technology like AI and advanced analytics is used within the organization's marketing framework and encourages everyone on the marketing team to operate ambitiously.
Plays one of the leading parts in defining not only the marketing strategy but the corporate strategy and driving overall technological change in the business.

Explores existing and new marketing channels and contributes to experimenting with and adopting new technology.

Has a close relationship with both the CEO and the CTO within the organization. Likely to be part of an established company rather than a startup.
Which of the CMO Types Are You?
Your CMO role is largely defined by the point at which you joined your organization.
As a senior marketing executive, you likely find your role more diverse and all-encompassing when you have been in place since the organization's inception.
In case you get appointed into a more mature company, you tend to inherit a well-defined set of responsibilities relevant to the specific industry the organization operates in.
With emerging technologies transforming the digital marketing landscape in months, CMOs need to keep on top of critical trends and adopt innovation into marketing strategy when appropriate. That can be your way as a successful CMO moving forward.
The COVID-19 pandemic forced CMOs of all types across industries to update their thinking and approach to customers, offerings, and value — likely for the long haul. Marketing technologies can help here increase the effectiveness of marketing activities.
In these circumstances, more responsibility is likely placed on a skilled CMO than ever. Therefore, it is vital that the CMO drives digital innovation and is prepared with the "Next Normal" to put things into place quickly. Learn more about global executives' perspectives in IBM's C-Suite Study 2021.
How to Succeed as a C-level Marketing Professional
The path to becoming a successful marketing executive is not easy, whatever type of CMOs you are.
A CMO must be creative and forward-thinking — qualities you can acquire through education and training. Otherwise, it may be difficult for senior marketers like you to stand out.
Here are a few thoughts on how to succeed as a CMO professional:
Actively explore and experiment with new trends and marketing technologies that you believe will move the needle for your company.
Actively collaborate with both senior executives and key departments within your organization. This will help you develop actionable insights and share knowledge and experiences.
Invest time in developing your skills in AI-powered digital marketing.
Gather ideas for implementing AI and data into your marketing strategy.
Ensure that your efforts

align

with the corporate strategy and cross-functional plans.
Create a clear vision for how you can improve the organization's marketing and prospecting operations, as a CMO.

Develop a technical mastery of marketing technology as a strategic tool to drive the organization's brand value

Drive digital advertising innovation.
Steer marketing towards customer interactions and personalized experiences that lead to business outcomes.
You need to understand the role of marketing and IT in your company and work with them to ensure that all marketing activities align with technology innovation. Companies without unified departments often fall behind in digital marketing transformation, which is why many hire CMOs with skill sets in both areas to maximize returns from digital technology in marketing efforts.
If you are moving your career toward the CMO role, it is time to take your IT knowledge to the next level. It'sIt's also worth considering the role of creative skills in successful marketing ventures.