5 Habits of Successful CMOs in 2021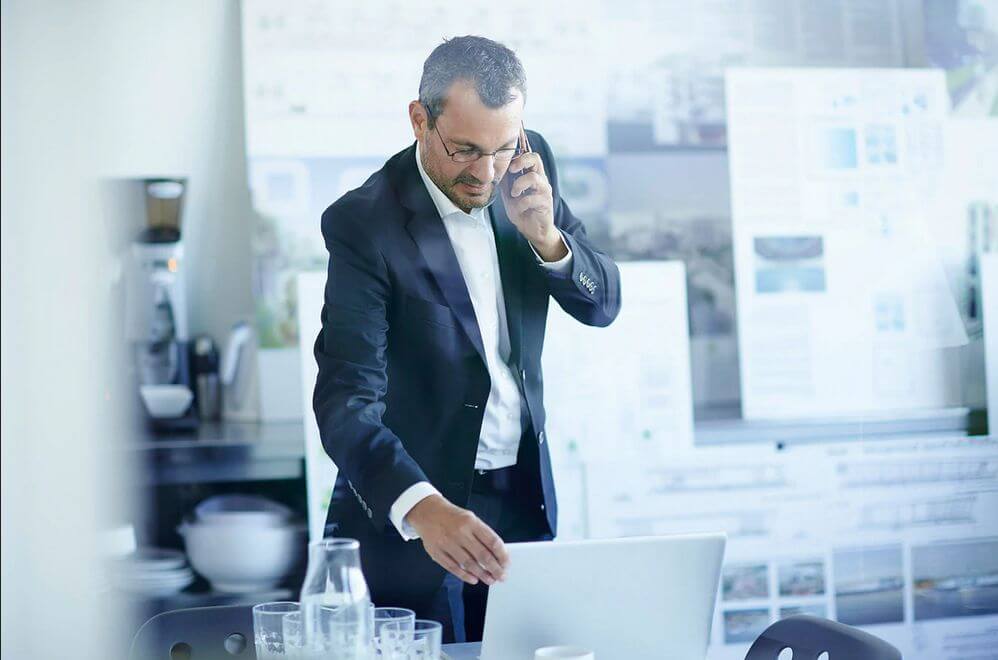 The most important lesson we've learned from the COVID-19 crisis in 2020 is how much improvement many of us need as marketing executives. Here are five habits every CMO needs to develop in 2021.
With the fresh start of the new 2021 year, it's a perfect time to think ahead about what you as a successful CMO would like to do differently, better.
In this regard, I'd like to share my vision on a few key habits that will help you adapt to these changing times. My article also resonates with the one by Jane Korluk, which can be another good reading about the most valuable soft-skills for CMOs.
1. Keep focused on things that matter to your marketing mix
First off, you have to balance urgent and important things.
Keep in mind that while tactical execution is essential, you don't want to over-emphasize the tactical part of your marketing mix, because otherwise it will make you lose sight of what's strategic.
OKR, or Objectives and Key Results, is a great framework to get you and your team focused on what's most important to your marketing operations.
Objectives let you set long- and middle-term (annual and quarterly) objectives for every channel in your marketing mix.
Key Results help you figure out what tasks need to be accomplished to achieve your objectives and determine whether or not a given channel in the mix was effective.
To get started, I recommend these readings: The beginner's guide to OKR by Felipe Castro and Radical Focus by Christina Wodtke, both of which I really enjoyed.
2. Deepen your empathy as a true leader
Perhaps, the #1 thing we have learned from this pandemic crisis is that most of us as CMOs and marketing executives need a lot of improvement moving our careers forward in 2021.
Developing the habit of emotional intelligence on a daily basis will make you a better leader. Your empathy as part of your emotional intelligence will help you improve your self-management and communication skills which ultimately boost your leadership.
However, you must be carefully examining your emotional intelligence and the level of your empathy.
Start by asking yourself if there are better ways to deal with many emotions that arise from the current circumstances among the people of your marketing team.
Note that as you manage folks for some time, you may no longer be able to walk over to and have an empathic conversation with every person in the team.
Nevertheless, as you and other marketing executives lead during this time of flexible schedules and work-from-anywhere/home policies, I suggest that you take a breath for a moment and then focus on developing more empathy — and just a bit more grace.
Develop a working environment where every team member feels supported to still do his/her job even in this uncertain time, working both remotely and in-person.
Don't be a leader who looks to get as far away from a team member following this crisis — be empathic, listen to your people, and find resolutions of problems together.
3. Learn to meditate and stay in emotional control
The habit of meditating resonates with empathy and emotional intelligence described above and helps you unlock the superpower of maintaining zen-like calm in the face of obstacles in 2021. Don't we all need this today?
Meditation is a powerful self-development skill that makes you more mindful and less stressed. By dedicating 20-30 minutes of your time to meditation and emotional control, you improve focus and stay in emotional control.
Many successful CMOs and marketing executives like Ann Lewnes from Adobe and Linda Boff from General Electric owe much of their leadership success to meditation.
You don't need to be trained by a monk. There are many guides, books and apps that will help you get started right away. Start with committing 5-10 minutes to meditating daily. Relax, take a deep breath, and start meditating.
4. Follow agile principles for your marketing
Agile principles originate from software development (the Manifesto for Agile Software Development, 2001) and apply to various business functions and activities including digital marketing. Since 2001, Agile started to popularize and spread out and this resulted in forming a tactical marketing approach known as Agile marketing.
Essentially, Agile marketing involves a marketing team in identifying and focusing their collective efforts on high value campaigns, completing those campaigns cooperatively, measuring their impact within the marketing mix, and then continuously and incrementally improving the results over time.
With this idea in mind, you should set clear and prioritized objectives with your team. For this purpose, you can define clear expectations and empower the team to commit to the work they can complete during the so-called Agile sprints – a short, pre-agreed period in time when the team works to complete an amount of work.
To keep agile marketing working for your team, you should also establish consistent communication and collaboration and conduct regular decision-making meetings and brainstorming sessions.
CMOs in many companies across industries are facing disruption in marketing and leadership, so the more leaders shape agile marketing strategies, the greater likelihood they can respond to changing conditions.
5. Invest in AI-marketing talent
According to LinkedIn's top emerging jobs report, AI talent demonstrated the largest rate of hiring growth in 2020. Firms tend to hire artificial intelligence pros of various roles (including marketing and sales) as they need to deploy AI solutions in order to grow and stay competitive.
In 2020, the rate of hiring AI talent was by 74 percent annually higher than over the last four years, according to LinkedIn. This trend is likely to grow in 2021.
As a CMO, you need solid talent to drive AI marketing initiatives, especially given the expertise required to refine, analyze and model the data about leads, sales, brands, competitors. AI marketing talent is still scarce, and developing AI-related roles in your marketing team may not be feasible.
However, you should always be moving your digital marketing initiatives toward artificial intelligence and automation.
In the meantime, investing in training your marketing staff in machine-learning and data analytics skills is a potential solution in the long run, just as is outsourcing early AI-marketing tasks.