How Predictive Marketing Improves Customer Experience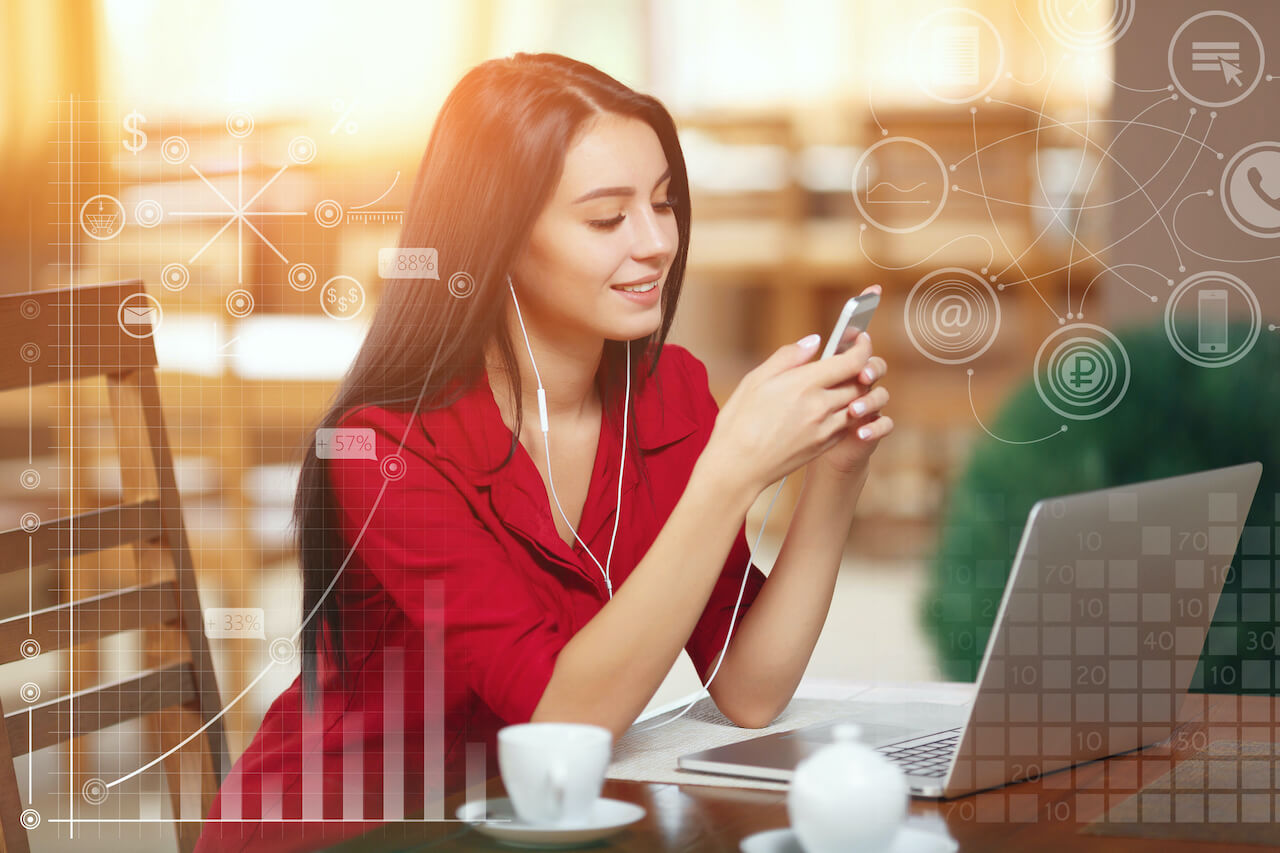 In modern business environments, high competition requires marketers to create compelling customer experiences (CX).
Predictive marketing, an AI-driven technology approach to analyze customer data and build CX predictions, supports this process by generating customer intents from CRM, websites, email, social media, service interactions and other sources of structured and unstructured data all together combined into a predictive intelligence framework.
AI marketing predictions create a more complete view of the customer that can improve digital experiences, reveal behavioral patterns and provide actionable guidance on future consumer responses. This predictive marketing knowledge enables the alignment of corporate goals with customer expectations to create the highest level of customer experience.
Customers are Becoming More Educated
Businesses invest a lot in customer education because they want prospects to find useful information about their products and services across the buyer journey. But the thing is that today customers come into the buyer process highly educated than ever before. According to Deloitte Global Customer Trends 2021 report, around 55% of the B2B buying decision is made before prospects interact with sales.
For businesses, this trend can bring both negative and positive outcomes. Obviously, pre-educated customers are better leads, but they are more likely to switch to a competitor because they have multiple choices and can analyze by themselves what provider is the best one.
In this new customer environment, marketers need to step up to envision and design smarter customer experiences that earn high satisfaction, loyalty and advocacy.
Here is what to do:
Implement chatbots and conversational AI solutions for real-time response to customer inquiries
Engage with prospects when, where, and how they want
Orchestrate multiple delivery and communication channels including website, social media, email marketing, mobile, IM, digital advertising, webinars, etc.
Adopt a new model of customer experience analytics based on data science, AI predictive marketing and real-time intent data.
AI Predictive Modeling Streamlines Customer Experience Process
Predictive marketing analytics leads digital marketers from "gut feel" to "outcome" focused. Using intent data gained from customer experience predictions and machine learning modelling enables marketers to design an efficient CX process.
Here is how marketing predictive modeling creates value for digital marketers and fuels up customer experience campaigns:
Make the most compelling offers to the target audiences the fastest.
Generate intent data to answer generic and specific questions about customer experiences, such as the following: What do we know about these accounts and prospects? What is driving their buying decision? Where are they on their buyer journey? What's the next part of the story they need to know? And more.
Build strong relationships with new and existing clients based on the most successful use cases and stories. For example, intent data lets you understand which shoppers purchase the most popular items the fastest. Or, which buyers deliver the highest ROI in various marketing campaigns.
Simply said, artificial intelligence combined with predictive marketing technology helps find the right answers to customer's questions between the time the customer clicks on a landing page link and the time your content appears on his or her screen. It's super fast. When a shopper has just entered an online store, the system analyzes his or her intent data and delivers the appropriate content and product recommendations to the individual's device. That's about smart predictive customer experience.
Predictive Marketing Applications for Customer Experience Optimization
In Q2 2021, International Data Corporation (IDC) reported about three main applications of predictive marketing for customer experience design and optimization. The market intelligence firm discovered how ML-based behavioral patterns at different stages of the customer experience process do or do not influence one another.
So, here are the top-3 applications of predictive analytics in customer experience marketing:
1. Marketing Mix Modeling
Marketing mix modeling (MMM) is an essential part of predictive marketing intelligence to identify the past impact of promotions on sales and to forecast their future impact on demand and revenue generation.
Simply said, MMM answers the question: what channels are best for generating sales for which types of products/services?
For example, MMM can help ecommerce marketers compare traditional and RTB advertising and create a model that describes possible behaviors of shoppers and their experiences regarding selected products. Artificial intelligence CX predictions will guide marketers through possible customer journey maps and identify the best combinations of touchpoints for traditional vs. digital promotions.
2. ABM
In account-based marketing (ABM), AI predictions can be applied to a wide range of activities to improve customer experiences. For example, intent data and enhanced lead scoring can help better understand how marketing-qualified leads (MQLs) perform in the sales pipeline.
Instead of using a linear statistical model for lead qualification, you can rely on predicted behaviours and intents of prospective customers to build an improved scoring model that increases the lead-to-opportunity conversion rate by analyzing interactions with every prospect and assigning quality values/ranks depending on the prospect's past and future actions and their level of engagement with the company.
3. Personalized Customer Experience
AI-driven marketing predictions allow marketers to create hyper personalized campaigns to deliver the right message to the right audience at the right time. You keep your marketing efforts always connected to your customer demographics and segments across multiple channels and touchpoints including social media, email campaigns, chatbot, mobile engagements, and more.
By applying the right predictive technology to amounts of data such as location, purchase history, previous recommendations, response rate, and intents, you can predict the timing, product, content, offer and messaging that will deliver hyper personalized experiences to your customers, resulting in higher engagement, response rate and loyalty.
For example, IBM Watson Predictive Analytics technology is designed to analyze and optimize advertising campaigns using real-time customer predictions and automated marketing AI. Users are able to create better customer experiences by using IBM Watson's predictive analytics insights and customer intent data, taking the guesswork out of personalization.
The use of artificial intelligence technology in predictive marketing analytics has improved customer experience, and personalization is a point where marketers are able to differentiate against the competition, by predicting what personal recommendations customers are likely to accept and what next actions to take.
Getting Started with Predictive CX Marketing
Perhaps, one of the simplest ways to figure out where your organization is with respect to predictive marketing intelligence and customer experience is to run this experiment below.
You send a Thank You message to your existing clients and include a discounted price for the specific product or service you expect them to purchase next. Those who buy the most the fastest will be your best customers because they require the least amount of support and are likely to be your brand advocates. By analyzing their customer journeys, you can gain valued insights about smarter customer experience scenarios that can be adopted to your marketing strategy.
AI-backed predictive marketing solutions like Listrak, KickFire and Singular makes this CX analysis easier, faster. Thanks to big data and technologies, intelligent customer experience workflows are predictive, automated, agile and transparent. Data science and artificial intelligence give the tools to get the right customer data together and deliver better experiences to customers.