The sense of product validation for AI startups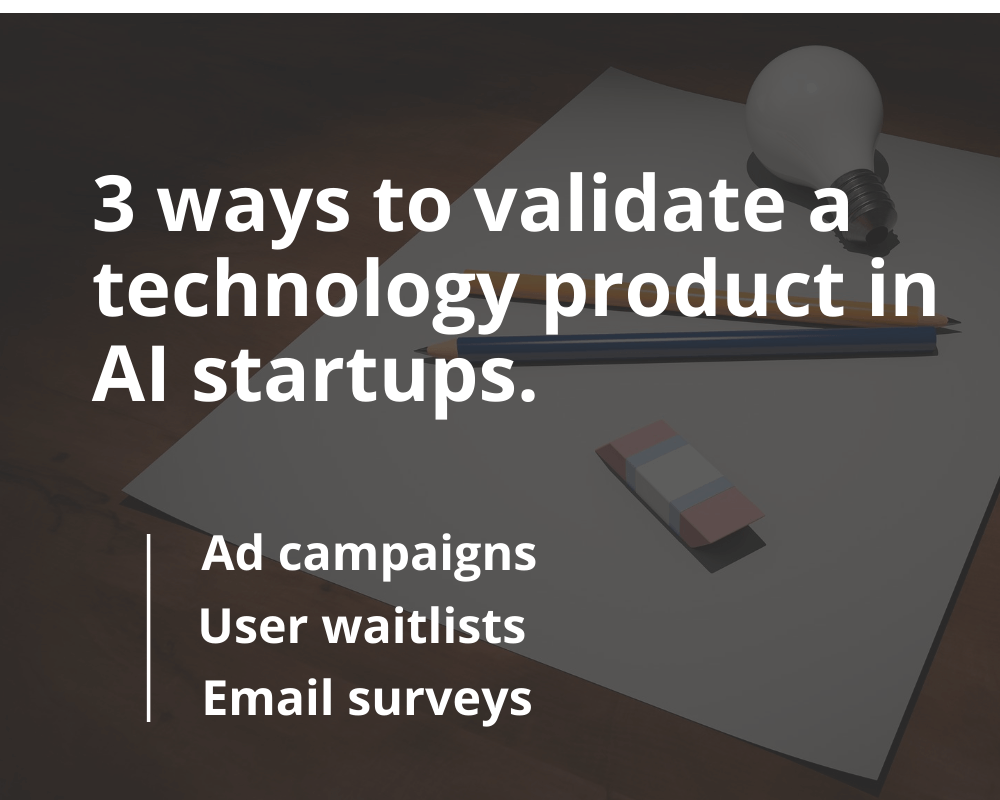 Essentially every AI startup wants to get their innovative products to customers' hands faster because they want to know for sure whether or not the idea works and how to scale up their business. At this critical stage, however, product validation is often the missing peace of business success and AI startups can even fail to get the traction their need.
According to failory.com, the Information industry in which AI product startups arise is most dangerous among others in terms of high failure rate (63%, see the info-graphics below).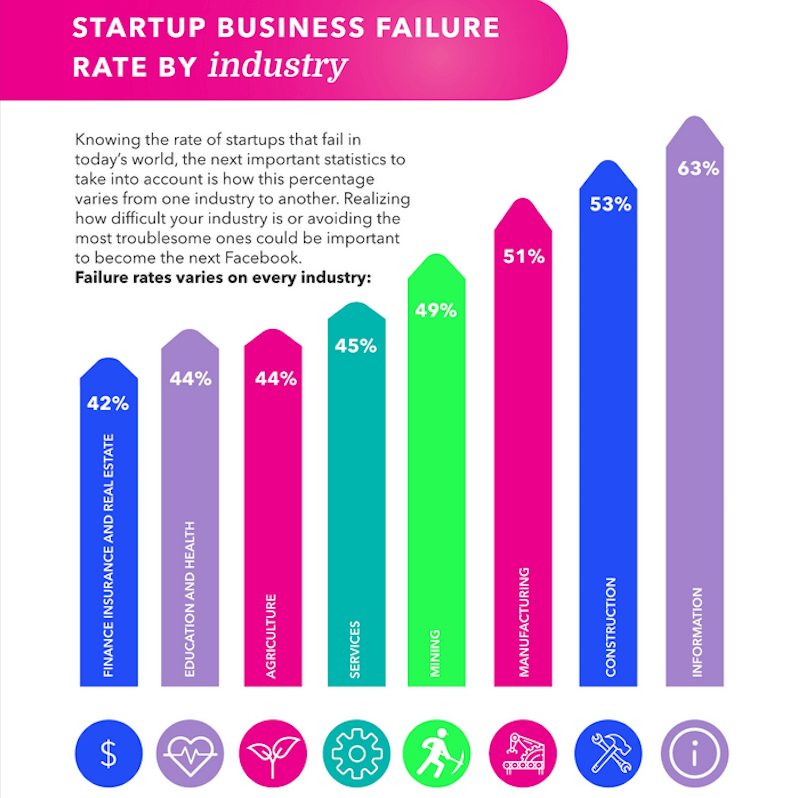 What is product validation?
Startup businesses that focus on emerging technologies like artificial intelligence or the Internet of Things should clearly realize that the innovations they bring into their products can result in an uncertain return. It could take hundreds of thousands dollars and months of man-hours for a tech startup to develop an AI product but it would never go to market due to lack of validation and user feedback.
Product validation helps assure that your startup business doesn't waste time and money creating an innovative tech product that you think people will love.
Validation is about pursuing a product that customers actually want. This process helps marketers forecast potential demand for a future product and whether it's worth the effort and dollars to invest.
The validation process can be carried out on demand at every stage of the development cycle to ensure the sustainability of an AI startup that develops a product and that there will be a sufficient number of customer actions like purchase, registration, and recommendation to prove this product is worthwhile.
Avoid subjective judgements
Before you get to the point when you determine market demand for your innovative product, first off you need to honestly assess your true idea.
Some experts may suggest that you present your idea to your family, colleagues and friend who will check it out and give you a green light for your next AI product, or just reject it. Whatever they say, the reality is that people who are close to you will most likely give a subjective judgement, which is bad news for your tech startup initiative. Be aware – you are at risk of burning through all your funding and eventually fail.
Three ways to validate an AI startup product
That's why it is so important to understand product validation as a standalone iterative process that involves active testing, pre-marketing and prototyping. Considering a lean (cost-effective) approach to AI startup development, I suggest three simple ways that will help you test your tech product before launch:
1. User waitlists.
Inviting people to a waitlist is a lean marketing technique that lets marketers to adapt and tweak the overall product marketing strategy by creating minimal user experiences. It works best at early development stages.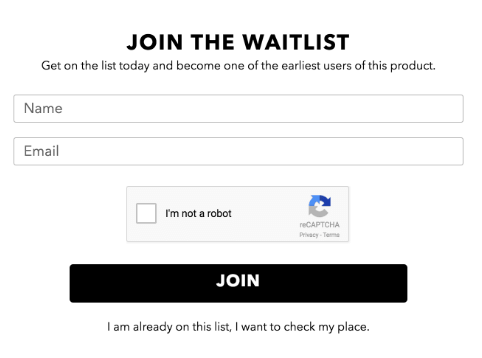 For example, while your product is in early alpha, you offer users an opportunity to know what it is and whether it is worth a try. When a user visits your product website, he or she can fill in a signup form to subscribe to email product updates and promo campaigns.
Your team can code waitlist functionality onto your website, or you can consider embedding 3rd party solutions such as Google Forms.
The waitlist technique helps you build early adopters of your product, while also amplifying your social reach and online presence before launch. To improve this experience, you can use A/B experiments that give different versions of the product page to determine what messaging works best.
2. Low-budget advertising campaigns.
An online advertising campaign with Facebook Ads Manager, LinkedIn Ads or Google AdWords is a fairly easy test that can be set up and managed by one person, even without prior experience.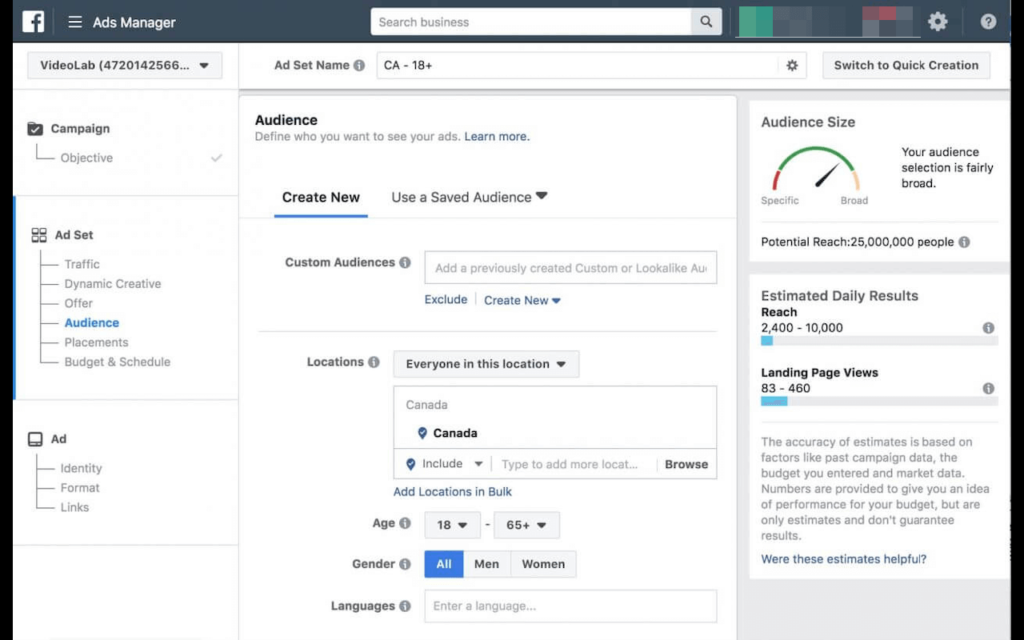 Each of these ad platforms allows for narrowed audience targeting which is a big plus for you. For example, if you design an intelligent web analytics system you can target B2B leads by certain interests such as Technology, Analytics, Data, and a keyword "intelligent analytics" as well as location, device, age, gender, and more.
Depending on selected targeting criteria and keywords, you will set up spend caps or budget per audience segment or campaign. You won't spend much – I suggest 3-4 segments at $200 each.
Use several ad copies that reflect 1 or 2 problems you have identified and how your product solves each. Abandoned shopping carts on an eCommerce website and how your intelligent analytics solves it, for example. See an AI analytics startup FullStory that helps improve customer experiences on a B2B website.
The performance of your ads (click-through-rate, # of conversions, returning visits) will provide valuable information about the target audience's interest in your AI product, as well as on the effectiveness of your messaging and value propositions.Email surveys.
3. Email surveys.
This tactics works fine for testing products with beta users or can be part of the waitlist approach so you can use email addresses collected from signup forms on your startup's website to reach subscribed users for AI product surveys.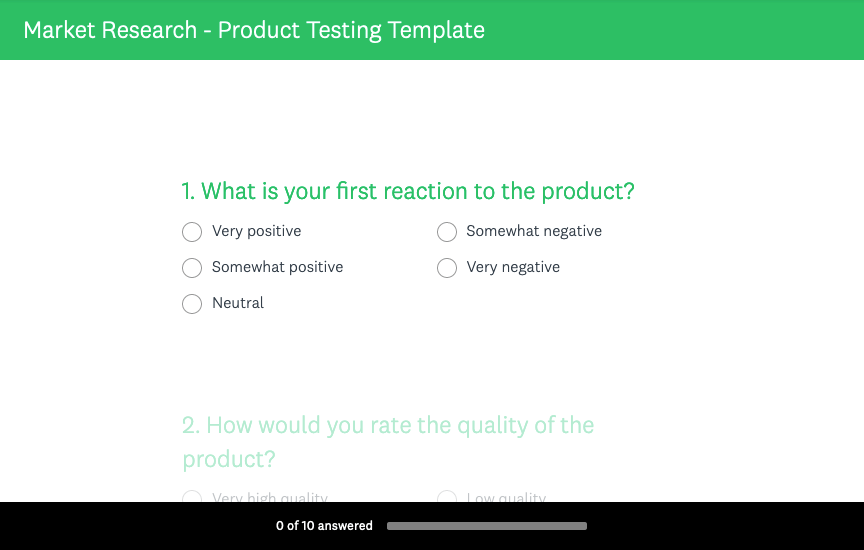 I suggest SurveyMonkey, an affordable online survey tool for businesses.
There is no exact number of surveys you need to run for sufficient product validation. While 250 surveys may be ideal for your AI startup, interviewing even 15 or 30 users can provide invaluable insight.
When designing your next survey, add open-ended questions to the list. Focus on the user's problems or experiences and how your special AI product can solve those problems.
From product validation to prototyping to pre-marketing
Being part of the development process, prototyping or simulation can be organized as a standalone process to validate an AI startup product. It doesn't entail a full-fledged development effort but simple UI/UX, sufficient back-end services, and start-off functionality.
A prototype or simulation can serve as a marketing tool to check if people want to see the product in action. For example, it can be a demonstration version, a free 1-month trial or another special offer that presents audience the product and its basic functionality. Besides, you can use your trial user base for further promo campaigns to generate customers and purchases.
The validation process for AI startups may discover things about your product that you didn't expect – and don't like. But you shouldn't neglect this important step. Analyze any feedback you receive and dig deep into whether there is a real market potential for your artificial intelligence product. The validation process can help reveal another problem that is more worth solving than the one on your current roadmap. But it's better to discover it now, than months and thousands of dollars down the road.